Beginner Networking can be frustrating if you're not the naturally sociable and have the gift of being able to have conversations with most people. It is actually a learned behavior and if you're in any type of customer service, it's one skill you have to acquire.
First. Have the attitude that you are going to win.
Be aware of what is popular in the media. Music, Films, Sports, Art yes even politics. It will give you insight so that you can contribute into conversations. Don't force it. If it's something that really doesn't interest you, just know what is most current and be Okay with saying that's something that I am really not current with and then ask a question. It will lead to natural conversation.
If you are attending live events, you can have business cards available or better still an app on your mobile device to document your new contact's information. Most people won't reach out if you give a card but when you have the info,
you now have the permission to follow up.
Step 2: Get in the game and stay in the game.
You never know who the next person you are going to meet is. Treat everyone as if they are your number one client.
Treat everyone with respect, kindness and be generous.
Keep your self in high regard and others will too. If you were invited to an event or meeting, someone already has seen value in you. Own up to it. Acknowledge it and do your very best. If you invited yourself, applaud yourself for taking the initiative and give evidence that you belong there. Contribute and participate in the activities. Keep in mind that is applicable to live events as well as participation in social media groups.
Make it a habit of meeting and speaking to everyone! Be honest, Say something like, "Hey I'm new here and I don't believe we've met…"
Third: Be Sociable not Salesy
Networking means meeting people, not selling. You go to events and join groups to meet people, to get to know them and share ideas. You are looking for the commonalities. When you meet the right people, things click and the natural progression of relationships occurs. Leave your sales pitch at home.
Don't feel obligated to talk business at every moment. Just be yourself and talk about the movies, the game…Find what interests the other person. What is fun? Exciting in life?
Bring a small note pad or use your mobile device to record notes about conversations and people to jog your memory later. it will give you a frame of reference for future interactions.
Fourth: Follow The Golden Rule
Always end conversations by asking if it's Okay to stay in touch. Get permission and get the contact info.
Then follow up! The best way to follow up with people is via email. This is when those notes come in handy.
Remember, not everyone you meet is going to click with you. Be Okay with that.
All the best,
P.S. Get tons of likes on your social media page
with this FREE TRAINING!
GET LEADS WITH FACEBOOK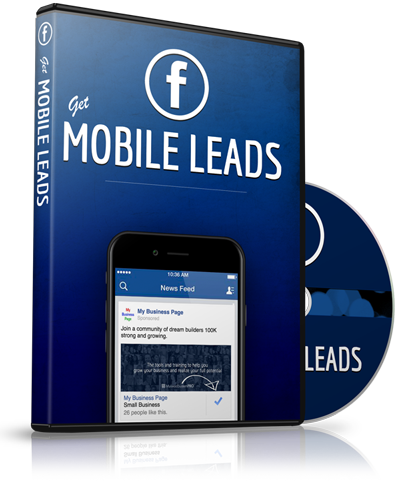 FREE TRAINING: 95 Min. Video Exposes how Anyone Can Get .25 Cent Leads for ANY Business with FB Mobile Ads Platform.
Comments
comments