Understanding
Audio Copyright Laws

in your video marketing can be a bit complex. As the creator of your own videos, you must be absolutely certain that you are not infringing on another's copyrights.

The information here is intended to create awareness and does not substitute legal counsel. A copyright attorney is always the best to advise on such matters.

Copyright law is an exceptionally complex range, and as a video maker you have to guarantee that you are not encroaching upon other individuals' copyrights.
Using Background Music On Your Own Videos
It happens to all of us. You may upload a video that contains copyrighted music to your YouTube channel and they will promptly prevent you from using it based on copyright infringement. You will also generate a "strike". YouTube's slap on the hand. However, if you continue to upload videos that contain copyrighted material, YouTube and Google will close your account. Most other platforms that allow you to upload videos have similar policies and it is best that you familiarize yourself with their terms of service. There are of course other alternatives.
A Few Options For Video Background Music
Use platforms that provide music for your use that is unrestricted.
For example, YouTube has an audio library. If you are creating video slideshows you can download them and then
upload to the platform that contains a music library. GoPro-Quick is fantastic, free tool that can be downloaded to your lap top or mobile device.
Another alternative is to purchase royalty free music tracks. Always check the terms and make sure that you abide by them. Once such place is Epidemic Sound.
Putting disclaimers on your content when using copyrighted material does not absolve you.
Grabbing free music found online does not hold you above copyright law either. Don't take chances on losing credibility and risks of being shut down.
As a video creator, it is your obligation to familiarize yourself with copyright law and maintain a high standard of operation.
Do the right thing.
all the best to your success,

FREE TRAINING + PDF DOWNLOAD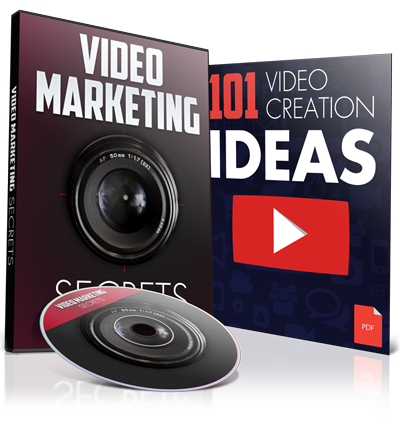 ATTENTION VIDEO MARKETERS: Get More Views, Subscribers, and Leads with YOUR Videos (and rank on Google Page 1)
Comments
comments